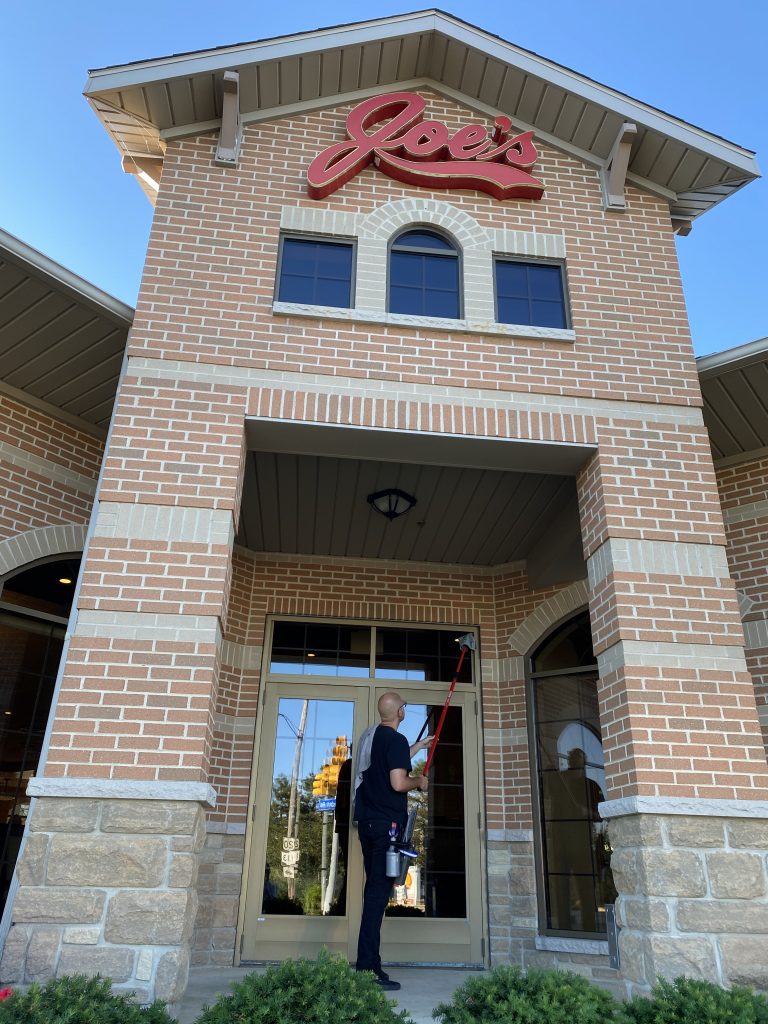 I was a young boy, just learning the fine art of the squeegee, the summer before my 13th birthday, the summer before I was to be a teenager, that meant more work with the family business cleaning windows, my time to step up was coming. 
Coming from a small town just outside of Cleveland, Ohio, nestled right on Lake Erie, our town always had that sort of "Mayberry" feel to it, for those old enough to remember that town, you know what I mean! We have two major streets running East/West, all the shops in town along these two streets, small store-front business after small store-front business, all of their small local businesses, most of the residents of our fine town. 
Window cleaning was always an adventure while growing up.
We did residential and store-fronts, all around town, a few towns over, lovely homes along the lake, and we did them many times each year. The store-fronts were a weekly thing, and every week I had my favorite stops. Those stops, I knew my dad would sit and gab away. I would get to sit in the truck and read whatever came in the mail for the business that was left in the truck. Usual catalogs from suppliers and such, then, later on, we would pick up the mail from the post office box, and the AWC magazine had become a thing. I sure did love having that in the truck while my dad grabbed away, lol! 
The older I get, the more responsibilities are laid upon my shoulders. I was allowed to come clean inside. That only meant my dad got an even longer break to gab away with the clients, all local folk, all friends, and the same stories each week. It was always an adventure, being in the background as a young child than growing into the position that I soon was the one doing all the talking. Eventually, as I aged into the role of the talker, we never really did get any work done, lol! My dad and I always argued with each other playfully. Of course, we always blamed it on the other, whose turn it was to do the work. Go figure. It always ended up being me! 
I loved watching my dad talk to the folks around town this way. He paid his dues over the years, and he progressively talked even more. I took over the work, and as he faded out and eventually passed on, I remained to fill his role, lend an ear, take and give advice, and take the time to get to know and grow with our clients and neighbor's friends. The relationships built up over so many years, several generations, the shared sense of community are people who get into our hearts and stay there for the rest of our lives. 
So many of our current clients go back several generations with us. Many of them came here from somewhere else along the way. Many have started their small business here in our town or the towns right next door, and since our way of life along our small patch on this Earth is somewhat infectious, we have a nice set of towns surrounding us who feel much the same way. Come on in and sit awhile. Let's have a chat. Life is out there waiting for us. It will stay a little longer. All the years, all the talks, looking back over the time I have spent cleaning windows, I cannot help but get choked up these days. 
This summer is 40 years in the field for me
After forty years of seeing some of the same people, I have been there to clean the room windows before coming home from the hospital where they were born. I cleaned those same rooms when they graduated high school and college. I cleaned those same rooms when they took over in the same house, passed on from one generation to the next. As the previous generation passes on, we move onward with the next. There are so many stories, so many chats, so many memories. 
The last 14 months or so have been the hardest in all of those years, like nothing I have ever experienced before. To go from living a life where daily you encounter everyone you have crossed paths with, some of them almost daily, over all those years, all those days, all those people we look forward to seeing each day, it all of a sudden stopped for many of us, most of us? We did not see them as we did. We lost that connection, lost touch, but deep in our hearts, we did not forget all those years we had together.
In our hearts, we had the
 

strength of all of those

 

years to carry us, and hold us it did!

How many of you have your favorite stop for lunch? Or that one place that is out of the way, you get out there a few times a year. Still, you look forward to this trip just because you know where you are going to stop for food, or a little convenience store you stop in for cold beverages on a hot summer day, we all have those stops along our day, in the life of the window cleaner many of us have many visits like this. We have many faces and names, so many people we grow to care about, worry about, people we look forward to seeing a smile from that particular day. They end up meaning the world to us. At least, that is how I feel.

Here in Ohio, we are just now getting open again, the state removing the mandates and restrictions, everyone is free to take off their safety belt and roam about the cabin we call Earth! Folks here are just beside themselves. Anyone living in a winter/cold region knows what it was like to be cooped up, then stuck inside all winter, then told to hold on a few more, a few more, a few more….. and then! Here we go!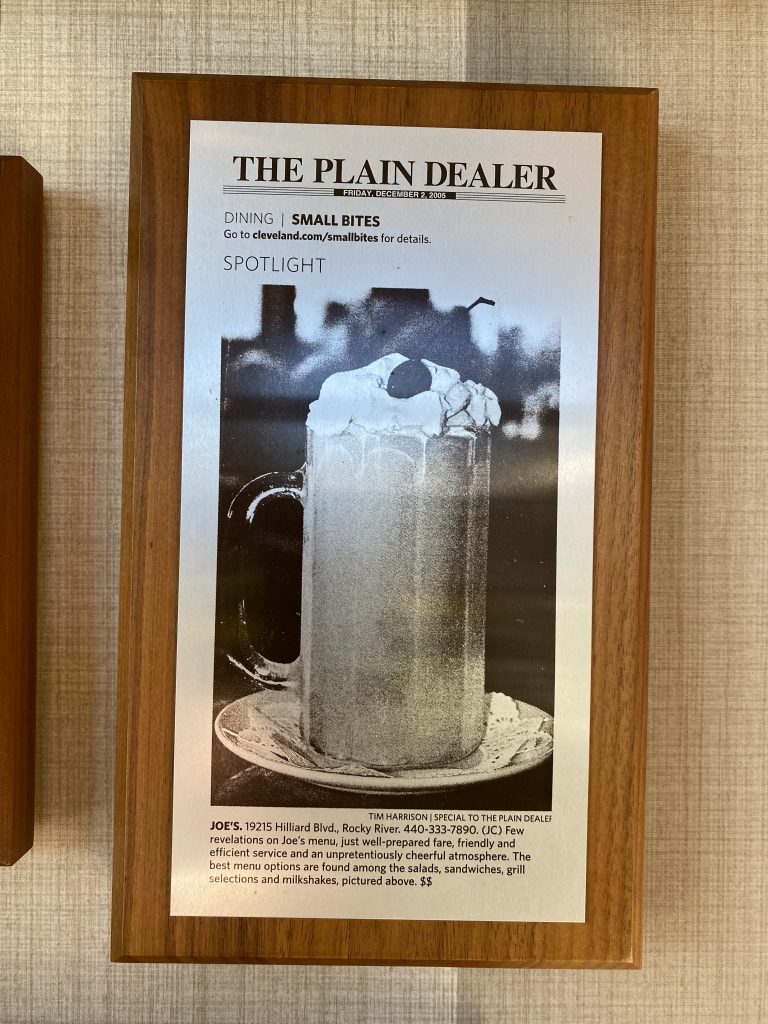 We are opening up again, and it is an extraordinary thing!
Today we went back to our weekly job, Joe's Deli
They go way back to my grandfather's days. Joe and Jeanette Kanaan had come here from Lebanon in the 70s and started their hard work. As they grew into their establishment, we started cleaning windows for them. Since my first days doing this 40 years ago, I've cleaned windows for them, such a long time ago, it seems, I have seen their children grow and have children of their own, we tend their homes as well. We have seen them and their Wednesday morning clients at their restaurant every week for I do not know how long. We clean the insides and get out right before the doors open. We get the main entrance all cleaned up while cars are just rolling in, then as folks sit down to breakfast, we put on our window cleaning show for them, many of them the same folks, the same seats, the same time, the same day, every week, for a very long time now.
As we wrapped up the insides, it was a frenzy, a soft opening today, everyone nervous, everything getting back into place, exact spots, the same set-up, and system. Still, it was all as if it had never been done before; folks were mesmerized. It was happening. We would all be back to where we were supposed to be, seeing the smiles, saying good morning, enjoying a few chats along the way. Everyone this morning was so happy, so joyful, the smiles went on and on, folks meeting again, the workers back to their frantic busy pace serving those smiling faces! Today, I had tears in my eyes, tears of happiness, to see the look on the faces of Joe and Jeanette, a husband and wife team who have been at this together since coming to our country. To see everything they dreamed of back where it was supposed to be, they created a place where people come and celebrate together. They are known for togetherness, community, and smiles! It was not hard to have tears of joy and happiness in my eyes. No matter who saw me, everyone felt the same way. Everyone was so glad to be there, all of us, doing what we usually do. 
Today more than any other day, I am so glad to be a window cleaner. I appreciate those smiles, those faces, all those people who make every day out there valuables to me. I have missed all of them tremendously over the last many months. It makes me want to see more and more of them, as much as possible, to take time from this life of mine, the life of a busy idiot who needs to make sure he holds onto what is so dear.
If you are ever out this way, hit me up, we will stop by Joe's
 

Deli for some food, smiles, and friendship!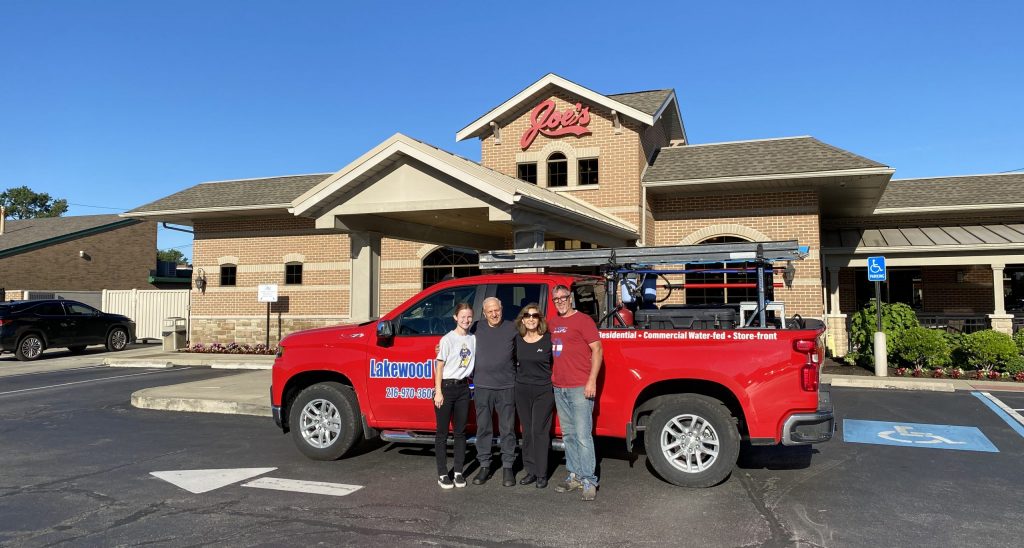 By Craig Hendzel & Grace Gerengher