For many people, credit cards still get a bad rap for being debt traps. It may encourage you to spend more than you could pay back, which could take a toll on your financial goals. But when used wisely, credit cards can be a great source of funds, especially when running a small business.
Having a separate credit card for your window cleaning company will go a long way in helping you manage funds, save on costs, and reap rewards. It gives you easy access to funding for emergencies, helps build up your credit, and can cover temporary expenses.
No matter how big or small your window cleaning business is, having a separate credit card gives you the financial flexibility to make strategic decisions. In this article, we'll talk about the reasons why you should have a credit card solely for your window cleaning business.
1. You can cover short-term business expenses
Business credit cards offer immediate spending power and help you manage your expenses more effectively. It also serves as your financial cushion when sales are slow, and you need quick cash for bills payments such as utilities and rent.
When you have a business credit card, it's also easy to purchase office supplies, replace vehicle tires, or order window cleaning materials from overseas suppliers. This flexibility can be helpful for small businesses that are looking for a way to manage and improve their cash flow.
2. You can afford to buy equipment
You can use business credit cards to finance equipment purchases that you couldn't pay for outright. If you need to buy new window cleaning supplies or upgrade your equipment, you can use your business credit card to pay for these items. 
Some credit cards also allow you to make huge purchases and pay them on staggered payments. Credit card installments usually have low or zero interest rates and longer repayment periods. Be sure to check with your credit card company about your options to maximize its use.
3. You'll have a detailed record of your monthly expenses
Credit cardholders receive a statement that breaks down all the expenses made during the month. This document is delivered to the address you specified with your bank.
On top of monthly credit card statements, you also get year-end account summaries. This excellent bookkeeping feature allows you to track, categorize, and manage all expenses incurred monthly, quarterly, or yearly.
Business credit cards give you end-to-end visibility of where your money goes every month and how much you're spending on specific items. For example, if you see that you have been spending more on gasoline, you can readjust your monthly budget and allocate a higher percentage for that operational expense.
4. You can increase your credit score
When you make timely payments on your business credit card, it reflects positively on your credit report. Your monthly credit card statements will show if you're paying your bills on time, if you're paying more than the minimum amount due, or if you're maximizing your credit limit.
When you're staying on top of your expenses, your credit score will show it. Having a high credit score makes it easier for you to qualify for loans. You can demonstrate to lenders that you're a responsible borrower, increasing your chances of being approved for financing in the future.
5. You get to enjoy perks and rewards
Business credit cards have rewards programs that offer cashback or rebates every time you use them. This includes airline miles, which can be helpful when traveling for business purposes. 
According to Visa Small Business Insights, small to medium-sized company owners who have a business credit card spend 2.4 times more than consumer credit cardholders do. 
This means that banks and other credit card providers compete in their freebies and rewards programs to get you to apply for their card. When you use your business credit card regularly and pay it back diligently, you get to enjoy exclusive perks and discounts and save more in the long run.
6. It's easier to make payments online
During the pandemic, people have depended on e-commerce businesses to purchase their goods without leaving their homes. Since 2022 is regarded as 'The Year of Always-On Shopping,' most consumers will be using their credit cards to make online purchases. That includes small business transactions.
Having a business credit card allows you to make online payments easier because you no longer have to go to a brick-and-mortar store to buy your materials. 
There's added convenience to it: first, you can get your goods delivered to you while you attend to customers. Second, it's easier to compare prices between suppliers, saving you both time and money.
Marketplaces will undoubtedly thrive in 2022 as people turn to their smartphones to shop, book appointments, order in bulk, or subscribe to services. With more small businesses competing online, there's a higher chance for you to buy products at a much lower price. Unfortunately, you won't be able to score discounts if you don't have a business credit card to process online payments.
Time to get a credit card for your window cleaning business
A business credit card can be beneficial for your window cleaning business. By putting all your transactions on one card, you can easily keep track of your expenses and stay within your budget.
While having a business credit card offers you tremendous benefits, it's important to use it responsibly. Make sure to pay off your balance every month to avoid accruing interest charges. Also, be careful when using your card; making unnecessary purchases could hurt your business' bottom line.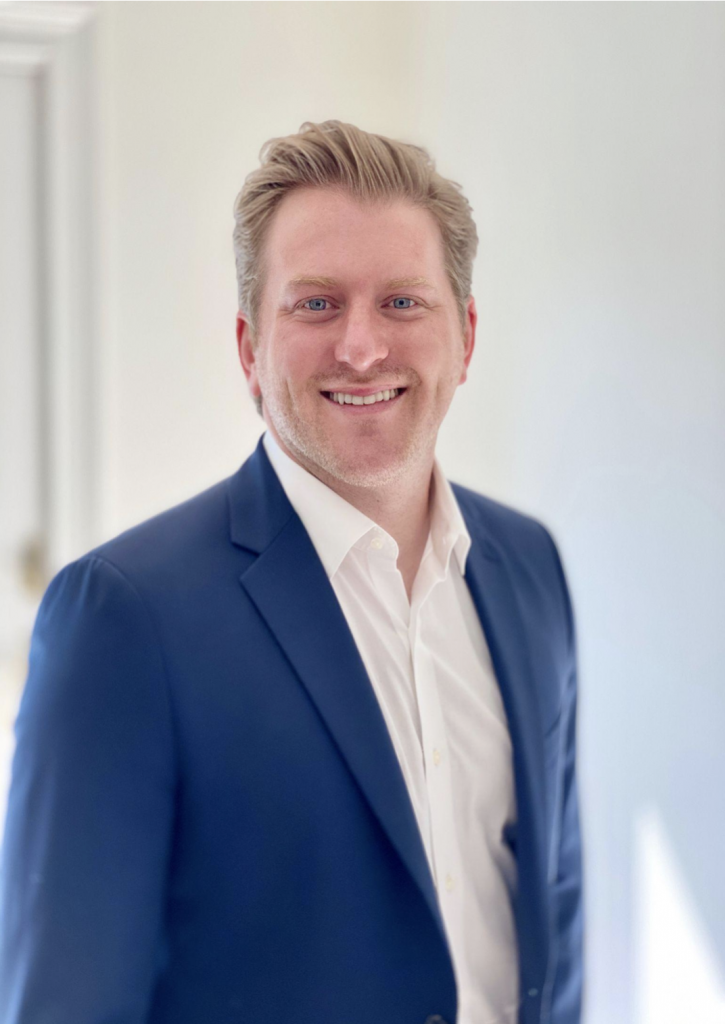 About the Author
Matthew Gillman is a business financing expert with more than a decade of experience in commercial lending. He is the founder and CEO of SMB Compass, a specialty finance company providing education and financing options for business owners.