No matter how great your business is going, you'll need to continually find ways to improve it.
Whether to offer better services to customers or optimize your processes, you need to invest in your business' growth to make sure you're steering it in the right direction. 
But here's the challenge: growing your business can be expensive. When you don't put your money in the right places, you risk financial losses or even bankruptcy. The good news is that there are ways you can take your business to the next level at little to no cost.
Check out these eight low-cost investments you can sink your teeth into to grow your window cleaning business.
1 – Leverage social media
As a small business owner, you may be wondering whether social media is worth your time. After all, you have a lot of other things to do, and you might not have the time to navigate through Facebook, Instagram, or TikTok. 
However, social media can be an extremely valuable tool for growing your window cleaning business. With seven out of ten Americans using social media to connect, engage with news content, share information, or entertain themselves, social media can be a great way to get more customers or retain existing ones.
2 – Bill customers faster
Billing customers early can help your small business in a few ways. First, it can improve your cash flow. If you wait to bill customers until the end of the month, you may not receive payment until the middle or end of the following month. 
However, if you bill customers as soon as the work is completed, you'll likely receive a payment within a week or two. This can be a big help if you're trying to manage expenses monthly.
On top of that, billing customers early can help you avoid late fees.
If you wait too long to bill a customer, they may be less likely to pay on time, which means you run the risk of paying your bills late. However, sending them an invoice early gives the customer enough time to pay for your services.
3 – Offer giveaways to clients
To ensure your clients book more services from you, you should offer giveaways, rewards, or freebies. For example, you can give them a free service for every ten bookings they make with your window cleaning company. 
Offering giveaways is a great way to show your potential customers that you're a business that cares about its community. This will help you attract new customers, but it will also help you build brand loyalty among your existing customer base.
4 – Reward employees
Rewarding your employees can help to boost employee morale and motivation. When employees feel appreciated and valued, they are more likely to be productive and dedicated to their work. On top of that, they also tend to stay longer.
Showing appreciation to your employees will go a long way in ensuring that they maintain a high level of quality work for your customers. To do this, you can start by offering bonuses, extra vacation days, or giving a small gift. Remember that when employees feel appreciated, they are more likely to stick around and continue doing productive work.
5 – Join online communities
Joining online communities opens the door for you to meet like-minded small business owners. You may also potentially find new customers, long-term partners, or even investors. Many small businesses have found success by partnering with other small businesses in their industry, and you can do it too.
Facebook and LinkedIn are two popular social platforms where you can join online communities. Join groups relevant to your niche, engage with posts within the group, and share insights that other business owners might find helpful.
Online communities provide a great way to stay up-to-date on industry news and trends. This valuable information can help you decide how to run your business.
6 – Do guest blogging
Even when you don't have the budget to run ad campaigns or do public relations, you can still get your name out there. Guest blogging is a great way to introduce your business to a larger audience.
When you guest blog, you publish an article on someone else's website or blog. This allows you to reach their audience and promote your business. 
In addition, you can include a link back to your own website or blog. This helps increase traffic and helps with search engine optimization (SEO).
7 – Get a mentor
A mentor is someone who can help you navigate through growing your company. They can help you in many ways, such as offering guidance, providing support, and sharing knowledge and experience.
Once you've found the right mentor, there are a few things you need to do to make the most of your relationship.

 

Be prepared to listen and learn. Your mentor has a lot of experience and knowledge to share, so it's essential to be open to hearing what they have to say.
Don't be afraid to ask questions. Mentors want to see you succeed, so they'll be more than happy to answer any questions you have.
Stay in touch with your mentor even after you've reached your goals. They can continue to offer guidance and support as you grow your business.
8 – Get feedback from customers
Last but not least, you should gather all feedback from your customers. Customer reviews can be a great marketing tool as they provide social proof that your business is reputable and trustworthy.
Seeking customer feedback is one of the best ways to measure how well your window cleaning business is doing. It allows you the opportunity to improve any aspect of your company; it also helps other customers get an insight into their experience working with you.
Don't be afraid to try.
The best thing about being an owner of a window cleaning business is trying many different ways to grow your company. Take note that there's no such thing as a one-size-fits-all strategy when growing your business. Each business is unique, so you have to learn which strategy best works for you.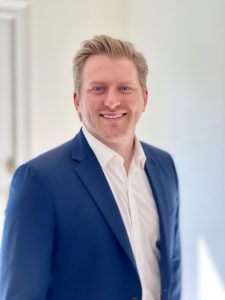 About the Author
Matthew Gillman is a business financing expert with more than a decade of experience in commercial lending. He is the founder and CEO of SMB Compass, a specialty finance company providing education and financing options for business owners.