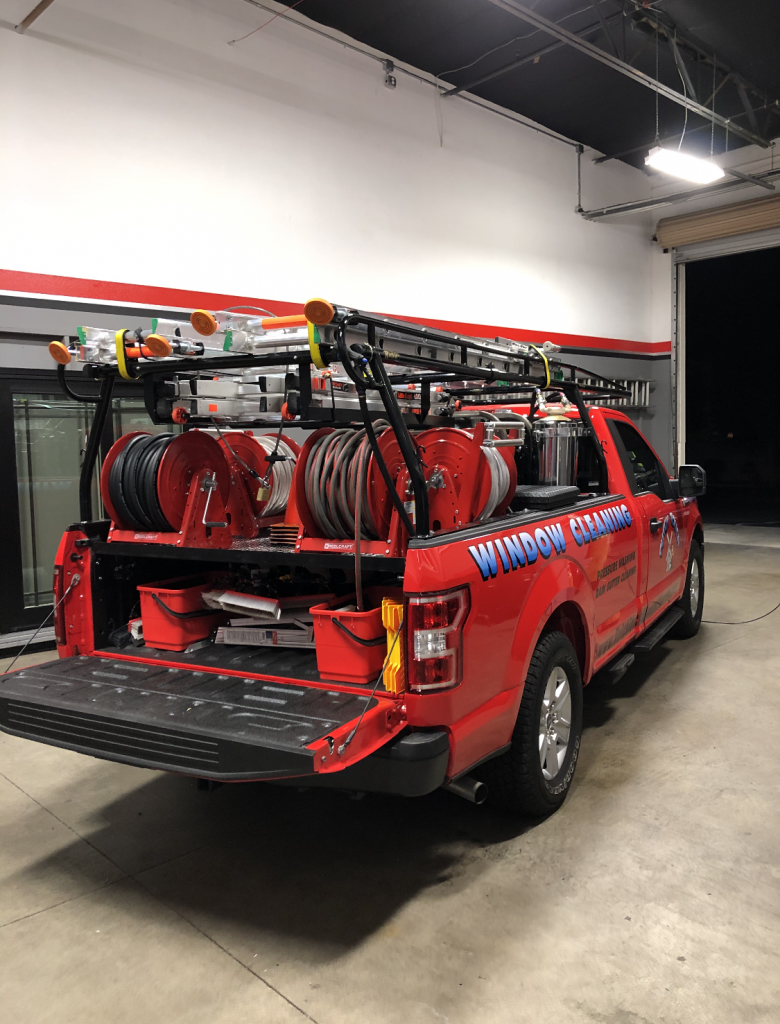 I started window cleaning straight out of high school in which I washed and detailed big rigs at my dad's work starting at the age of 13. After working for another window cleaning company over the summer we (me and my parents) started our own in August of 1989. Me and two of my cousins went door to door for two years as business came in 1 or two of us work do the work as the other went door to door. My parents both worked jobs they hated so they helped buy the needed equipment and supplies needed to grow our business.
The first year we only did $19K but that was in 5 months since we started in August. As we grew our business my cousin Jimmy started his own window cleaning business in Orange County and my cousin Brent Vrolyks stayed with us. My mom started running the office and my dad after 5 years came into the business and started doing the pressure washing side of the business. We created a few specialty tools just for our company as well as my dad created the Wall-Grip ladder stabilizer. We were introduced to the Tucker pole sometime around 1994 and we never looked back since, was the biggest game changer for our business. 
As we grew there were lots of issues but most being hiring and training. We eventually shared a shop with a friend but I always visioned a shop where we could do in house training so we finally got our own shop and got to work. We drew up plans to build a training area so every employee that came in could walk onto there first job confident and professional.
This was now the new game changer.
We now have a 3 day training course with videos and hands on in our shop and can have new employees running a crew within two weeks. My wife came into the business in 1999 and to be honest was the best thing that ever happened to this business. She is a number wizard and she is a Rockstar CFO! Most people don't realize if you don't know your numbers (KPI's) you don't know anything about your business. I am the crazy one in our business and she constantly shares daily, weekly, monthly, Quarterly and yearly numbers which is now our number 1 goal. Number 1.1 is customer service of course! Also her and I got our office is so dialed in with our CRM and phones it can be run from anywhere in the world at the touch of a button.
We now have an office manager that is amazing and an operations manager that is a lifer here. Our trucks all have tablets so we are completely paperless with jobs, billing and navigation. Our shop uses BoxStorm for inventory so that will be paperless by Spring 2021. This digital world is amazing thinking when we started we only had pagers and an answering machine. If you don't stay ahead of the technology and competition you will easily get passed up as well as get stuck. We love our industry and the network of people in it, thank you for giving us a chance to tell our story.