Branding offers one of the Lowest Effort yet Highest Result marketing strategies – for the long term.
As Jeff Bezos says, "Branding is what people say about you when you're not in the room."

Most have no clue how important branding is. Hello again. Jim DuBois here with Window Cleaning Business Coaching. And because of that, most don't do it. They have some business cards, magnetic signs for their truck, and they're done! And there they are looking like every other lame service company in town. They have created a perception in the public eye that says:
Yep, I'm just like everyone else.
There's nothing special about my company.
I may not have insurance.
I might return if there's an issue with the service I did.
"…and Ms. Prospect, because of that I'm low priced, just making it, and hope and pray you give me the job so I can feed my family. I'll even go lower on my price if that's what it takes because I need the money."
If this is your business as it is most, you are lost in the sea with all of the other home service providers fighting to get jobs. And so the story goes…
You can change that! In fact you must change that lame perception if you are going to demand high prices, and rise above your competitors, and maybe one day get off the glass and build an auto-pilot operation.
If you are new in business, or in need of a re-branding, this article will serve you well.

A big part of your company is how you look. You, your logo, your company name, your website, your marketing, your entire image – hence your brand. Looking professional when you pull into a homeowner's driveway is an important key to the viability of your company.
I cannot tell you how many home services companies I have had over to my house to give me estimates that have absolutely no clue to the importance of the above statement. The majority! And those of us that are upper middle class, affluent, or super affluent make decisions based on perception, more than we do price. Hence the statement, you get what you pay for.
Branding includes a common theme within your business. When people begin to see your signs, trucks, employees in uniform, etc. they will begin to see a brand. That brand will then associate your company with quality, trust, and if doing things right – a good solid reputation will begin to result versus the small, unorganized, unkempt window washing guy that is here today and gone tomorrow. Branding is critical to long term success. And is worth every penny put into it.

How to Build the Million Dollar Look
Building your own brand essentially boils down to eight steps:

1. Company Name
It's amazing how crucial a name can be. It plays a monumental role in a brand's growth and perception, meaning it can completely make or break a company. Squeegee Pros is far superior a name to Bob's Window Washing Service.
Consider how people will perceive the name of your business in print, online, and in person. Once you have settled on a name, make sure another company hasn't trademarked it before carving the name in stone. If just starting out, call me and let's have a 20 minute discussion on your company name.

2. Logo / Colors
Your logo is like the face of your company; it's the first thing most of your customers will see when they encounter your brand—and it's the visual asset that will be most closely tied with your business.
Your logo should be the first thing you design using colors that pop, as it will act as the jumping off point for all of your other visuals. Do you have a professional looking logo? Search 'logo maker' for some free sites to help you design one.

3. Website
Your website is like your company's piece of digital real estate—and when people visit your website, the look and feel should be consistent with the rest of your branding.
The colors should match, the company name should be visible, and the site should be up-to-date, easy to navigate, and look professional. 96% of shoppers looking for a window cleaning service will go to your website first. How does yours look? There are 6 critical components to a successful website. This is a 1 hour summarized discussion with my Window Washing Wealth clients.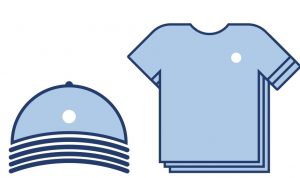 4. Vehicle Wraps, Uniforms
A well-designed vehicle wrap can turn an ordinary car, truck or van into a year-round advertising and marketing machine. My company has a fleet of trucks and I cannot tell you how many times people say to me I see your trucks everywhere, as if I had 100. Magnetic signs and lettering is one approach to branding but it pales in comparison to the impact of a beautiful, popping, in-your-face truck wrap displaying your brand.
Just on a marketing perspective, our truck wraps based on lead generation analytics pays for a new truck wrap every month! Are your trucks wrapped? And if so, are they wrapped right for maximum exposure?

5. Marketing Pieces
Marketing, whether digital or print must blend together as one seamless look. The 3 M's must synergistically connect – Market, Media, Message. Bridging these gaps consistently using color, look, and logo creates the perception of a million dollar operation no matter the size of your company.
You look like a company one wants to do business with. What does your marketing look like? If your weakness is marketing, hop on a call with me and I'll point you in the right direction.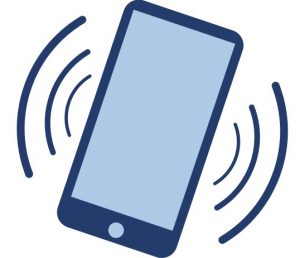 6. Voice Mail, Receptionist, You
How many times have you called a business and were not 100% sure you actually called the right company. Having a voicemail message that is clearly stated and professional in tone leaves a positive impression on clients and colleagues alike. It makes calling your cell phone (when on the job) feel just as legitimate as making a call to your office's front desk.
How does your voice mail sound? If your voicemail sounds too casual, it could cause prospects/customers to second-guess the validity of your business.
And the same goes for your inbound office staff. How do they answer the phone? Do they work off a script that you wrote and monitor? Are they professional, clear to hear, friendly, and know the service you offer to educate the prospect/customer when they call (or walk in)?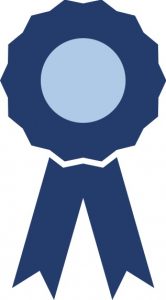 7. Unique Selling Position
This is a very precise statement that explains why your company is unique and why YOU can provide greater value to your clients than any other window cleaner in your area. Your USP should answer this question…
"Why should I do business with you instead of your competitors?"
By not having a unique selling proposition… you will be no different or no better than your competition.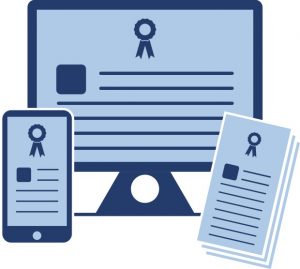 8. Consistency Across The Brand
Everything that makes up your company, including website, truck wrap, color, logo, marketing pieces like door hangers, name, should all blend across each and every way the public sees your company. This is branding.
Branding is your identity in the marketplace.
Most start out passing out business cards and flyers, giving it a shot. Statistics show that most fail because they don't know the value of branding.
If you want to be a Fortune 500 company, you have to look and act like one even when you're just starting out. Make sure all of your ads, including flyers, mailers, social media marketing, brochures, website, etc. look identical and say the same message.
What is your marketing saying?
Is it saying we are strong, we are confident, and we can succeed in helping you? Or does it reflect an image that says we are flimsy, our service is average, and we will try but we cannot guarantee the outcome of your service?
What does your website say about your company?
Does it reflect professionalism, clarity, knowledge, and show them that you respect and care about your customers? Or does your website confuse viewers, seem vague with not a lot of content, project an untrustworthy image of your company, and ultimately drive potential customers away?
What does your voice mail say about your company?
Does it say we are here to help, eager for your business and will do what it takes every single day? Or is it putting across the message that you are too busy to cater to new potential customers, don't care about their needs, and wish they would just quit calling?
What does your email address say about your company?
Does it suggest that you have a role in the company, is it easy to remember, and does it say something about you and your business? Or does it project a generic emptiness? If you are using the email address [email protected] for your business empire, well it just doesn't fit in well, does it? So, take your time when coming up with your business name and be sure everything ties in together.
Looking for a window cleaning "only" Business Coach to take your company to the next level? Have a specific question you're stumped on? Reach out and I will be happy to help you…
WindowWashingWealth.com has mastered the branding components that every company needs, big or small to rise above your competitors while charging the highest prices in your marketplace. If unsure how to take your business to the next level with branding, or anything else, reach out to me.
Jim DuBois is founder of Squeegee Pros, Inc. out of Mooresville, NC. He is the creator of WindowWashingWealth.com, which specializes in aggressive marketing tactics, the importance of internal company systems, and how to dominate your window cleaning/pressure washing marketplace. All things a serial window cleaning entrepreneur should know to build a huge business. Visit the site for a FREE MARKETING REPORT. Do you have questions you'd like to see answered in this column? Email them to me directly at [email protected] or call my office at 704-799-0313. ext: 2