If you are new to the business or you are new to getting your business organized, you might be asking what in the world does CRM stand for? Because that was exactly my thought was three years ago when I was trying to figure out everything under the sun on how to clean windows. It never once crossed my mind that, OH YEAH I should probably put half of my time into the business side as well as technique. When you first open your business a lot of things cross your mind, I'm telling you right now organization should be at the top of that list.
CRM stands for Customer Relationship Management. In the beginning, it's pretty easy to keep track of your first ten customers. You might be an old-school pen and paper kind of guy, nothing wrong with that at all. Or you may just keep your phone numbers, emails, and scheduling all on the notes section or calendar section of your phone. All of these ways of keeping track of your clientele are perfect for the beginning of a small company, but if you have great systems in place and keep doing a great job, your business will begin to grow quickly. All of those emails and phone numbers and scheduled times to be on the job site can become a spaghetti bowl before you know it.
"What in the world does CRM stand for? Customer Relationship Management"
The great thing about CRM's is once you put the customer's info into your system you are locked in and don't need to remember any info off of the top of your head again. Once you implement a CRM, you can focus on a lot of other aspects of your business and become more efficient. There are a lot of CRM's around, some have more to offer than others but it really boils down to what do you need for your business? A couple I recommend are CUSTOMER FACTOR and JOBBER, before you get your CRM make sure you are getting a few key pieces of info on every bid or job site. First always get the customers full name, next get a RELIABLE contact info for calls or text messages between you and your customer. Also very important to get an email.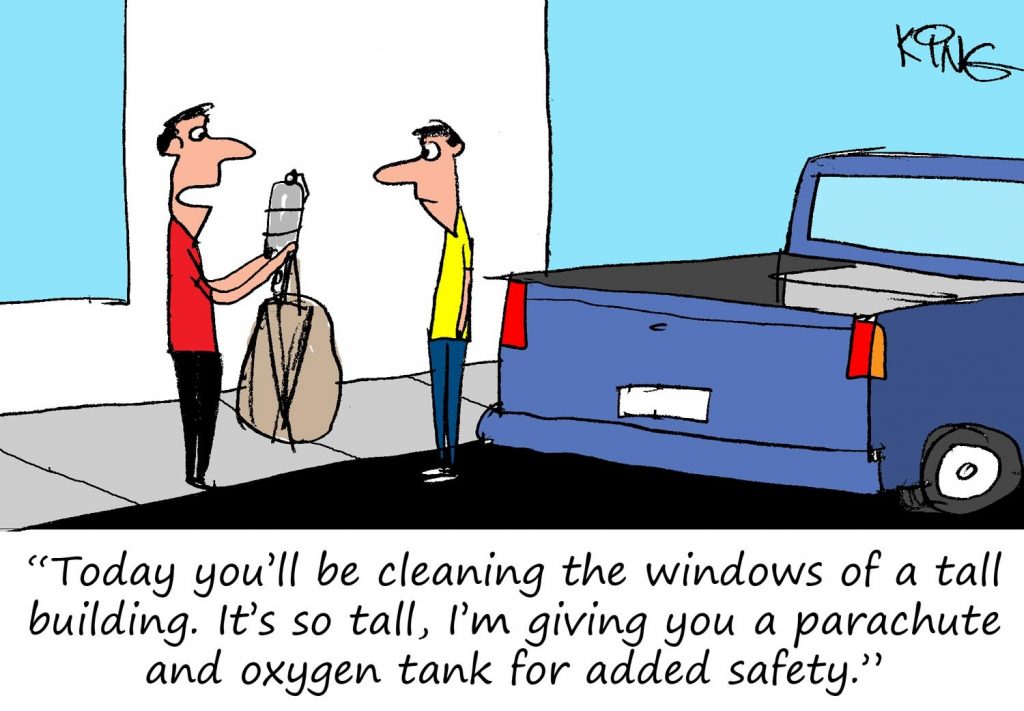 Now that you have all that, put that info into your preferred CRM and boom you never have to wonder was that an estimate I'm doing today or a job? I need to call my customer and reschedule where did I put their phone number? Was it an exterior job or an interior and exterior? Once you put this down in the CRM it is saved, and with a click of a button you can pull up all the important info for that customer. The notes section is great for remembering things about the customer like the dog's name, I needed my 28-foot ladder for the gutters in the back, this customer was so picky if she calls again block her number…..ok maybe not that far but you get the point.
Another great thing is every customer is separated, when you do the estimate take a few pictures that will help you out if you do land the job, you can insert that right in. All of the services you will be providing are itemized with notes and pice totals.
Ever get slow in the winter?
Go ahead and mass email some discount codes to all your customers straight from your CRM. If you have employees they can all be assigned different jobs so they can pull up the calendar and see what job they are doing a month from now. They can also clock in and out to keep track of all your employee times. Some even have a clock button to do a start and stop time so next time you pull up your customer's info you can see how long that job took.
If you want to send a text telling your customer your on the way most CRM's can have a pre-recorded text able to be sent with one push of a button. All of these things don't take up a huge amount of time but when you put it all together, it all adds up. Time is money why not make your day a little easier and help your business. Most CRM's have a free trial, try a few out, and see what's best for you.
-Austin Grubs