Hello, my name is Debbie Gomez Owner of Window Panda Boise.  For many years I was in Corporate Sales as a National Accounts Manager for a major food company. When I moved to Boise ID, I switched careers, became a Realtor, and bought a Property Management company.  
9 years ago I opened up my window cleaning business, Window Panda, and haven't looked back!  Working in the service industry has been very rewarding. Learning the trade has its challenges but is so worth it!  There is honestly nothing like completing a job and having satisfied customers.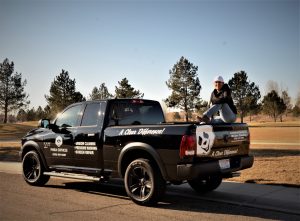 I am the proud Mama of a new Panda Rig my 2021 1500 Dodge Ram, which can easily hold my new Zero Pure WFP system, 2 sets of stacks, and all the equipment we need for Window Cleaning, Gutter Cleaning, and Pressure Washing.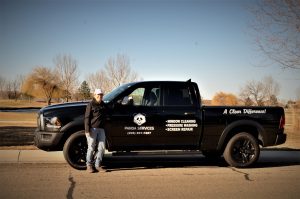 I forgot to say thank you for the opportunity to share my story and my rig on AWC Magazine. As a women-owned company, I feel privileged to be in such an incredible industry.