In 2008 I emigrated to Perth, Australia, from the UK. I am a qualified chef, and in 2015, after over 20 years in the hospitality industry, I felt the need to do something completely different.  A friend of a friend, an investment banker, turned window cleaner, was about to start franchising. He was an excellent window cleaner and doing very well, so I thought, why not me? I get to work outdoors, doing a physical job? Yes, please! Unfortunately, the working relationship did not work out, and10 months later, we parted ways.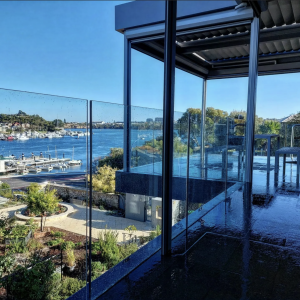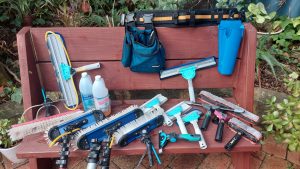 I am privileged to have most of my work through referrals from regular clients. Thankfully do not have to put much additional effort into advertising due to word of mouth. Despite having a mostly full diary, a year in advance, I have decided to remain a solo operator still. My business has grown with my efforts and commitment. I love my regulars; they look after me, and I look after them. Repeat, repeat, repeat. It works! 
Water Fed cleaning was the only way to go, given the size of homes and accessibility in my area. The best equipment is crucial. Everyone's choice is personal, but I finally found mine after trial and error and lots of money. Reach-It, Gardiner, & Tucker brushes. Gardiner poles, Unger and Wagtail squeegees, and the best RO/Di unit from Window Cleaning World in NSW, which pumps and runs on a Lithium battery.
I love being a window cleaner, and I love my job. I love being my own boss. I enjoy amazing views and meeting people from day to day. I have two children and a supportive family. I want to show you can start your own business with hard work and courage.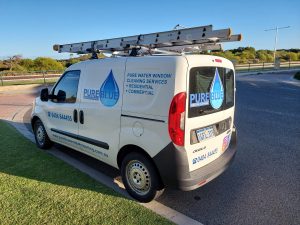 Anything is possible; you just have to work hard and don't forget to smile!