The Email Blast Goldmine – Are You Participating In This Cash Cow?
Email is one of the Lowest Effort yet Highest Result marketing activities out there.
Hello again. Jim DuBois here with WindowWashingWealth.com. Today I'm going to get into detail with one of the great marketing channels we use in my company from my Window Washing Wealth Marketing Arsenal. This medium brings in cash EVERY SINGLE TIME we implement it. What am I talking about?
Email Marketing
Email has become a real game changer.
It's targeted, fast, and cheap. Not that it doesn't have its shortcomings. Deliverability can be spotty. Competition for inbox attention is fierce. Open rates are variable.
But email, more than other channels, allows to you to stay in touch with people – your customers and prospects – on a consistent, frequent basis without being a pest.
This is one of my most favorite ways to market to our existing customers. In fact, it has become one of our top primary ways, because the ROI is extremely high and profitable.
Email blasts consist of taking your existing database, including Commercial and Residential:
Customers (new and old)
Prospects (those never converted to a customer)
…and sending them an email offer, editorial, or anything that lets them know you are here and IN business and WANT their business. The response we get is always and I mean always profitable.
One reason why my email blasts are so successful is because of one secret strategy I implement for every campaign. I'll show you how to get in on this secret in just a minute…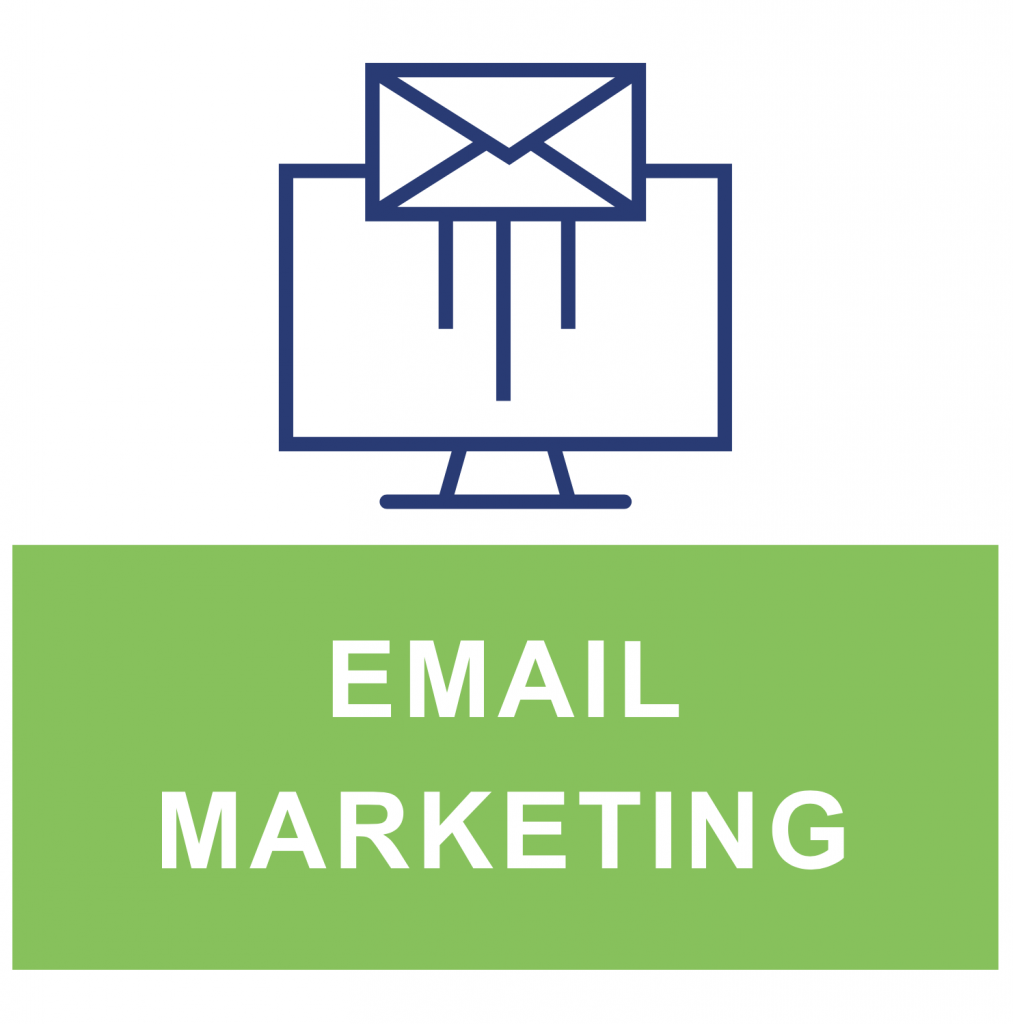 If you're not using email marketing, you are missing out on a powerful opportunity to generate revenue anytime you want – like tomorrow! – provided you are doing it correctly.
But you might be wondering, can email marketing really make a difference in "my" business? Let's explore this.
LESSON 1: You must build a list worthy of emailing. If you are new to the business, your list is going to be small meaning you are not going to get the same 'bang for the buck' response until your list is large enough.
TIP: ALWAYS GET AN EMAIL FROM EVERY PROSPECT AND CUSTOMER YOU COME IN CONTACT WITH – EVERY TIME! YES, THAT INCLUDES PROSPECTS! BUILD YOUR EMAIL LIST!
LESSON 2: This becomes part of what we call your 'House List' and it will become very valuable over time. I'll explain…
LESSON 3: If you are a more mature company with several hundred or several thousand emails in your database, look out! You can begin adding significant revenue IMMEDIATELY!
I recall one of my newest Window Washing Wealth clients saying when we were building out his profile, "Jim, I don't have a list or a database. I just return their call or email and hope to get the job." Then he said a lot of his business comes from Home Advisor. I said, "You have untapped cash reserves right there IN THAT DATABASE waiting for you!" He had 100's of leads after all!
There are many reasons you should make email marketing one of your top priorities, but here are the top 4 in my opinion:
1. Email is the #2 communication channel (behind texts). Did you know that 99% of consumers check their email on a daily basis? That can't be said for every other communication channel.
2. You own the list. Your email blasts go to your list and you are in complete control of that list, meaning you customize the message any way you feel versus other social media platforms that control your postings.
3. It's basically free, unlike many other marketing mediums.
4. Huge Return on Investment. People who buy services marketed through email spend 138% more than those who do not receive email offers. In fact, email marketing can have a ROI of over 4,000%.
Let me give you some stats.
So, Christina (my company president) prints a Marketing Report showing all of the analytics from each marketing channel we implemented from the previous month. Very important KPI'S! I'm writing this the end of May… so our April email blast report showed:
And let me qualify this by saying we have thousands of emails in our database. Segmentation was to 3,110 of them.
April:
131 leads were generated
109 customers were scheduled and cleaned
Meaning we had an 83% conversion from the campaign
Sales from the blast were $31,577 through the month!
We did a total of 3 email blasts in this campaign and achieved the following open rates:
Customers: 26.5%
Prospects: 22.7%
---
Want results like this? Want my secret strategy I referred to earlier? Do this:
Go to WindowWashingWealth.com
Opt-in and in the comments section…
Request "Free Email Blast Checklist"
I'll send it to you via email. In it, I will tell you all the rights and wrongs when it comes to doing your own email blast.
Do we get results like this every month? No we don't, but I will say it is a 6-figure annual revenue generator – virtually FREE!
In order to conduct email blasts, you need a bulk email delivery service provider. There are many to choose from like MailChimp or Constant Contact and in some cases your website hosting provider has this component already built in.
What Does Segment Your Email List Mean?
Segmenting your list is the process of breaking your list into smaller groups based on specific criteria so that you can send them more personalized and relevant emails. Remember when I mentioned customers or prospects? You can go deeper with those you performed window cleaning services for but never a house wash. This creates an opportunity to present a special House Wash offer only to those on this segmented list.
So, rather than blasting every email to your entire email list, segmentation lets you send certain emails only to those you think will be the most interested in that content, resulting in higher conversions.
When Should You Send Out Your Email Blasts?
In my company, we have found Friday's and Saturdays are the best days for conversions and sometimes Tuesday's too. With that, we sometimes put special "Act Now" offer campaigns together, meaning they have 72 hours or 5 days to respond. And they will receive a series of emails. In some cases, we will even put a countdown timer in the email to increase urgency to the offer.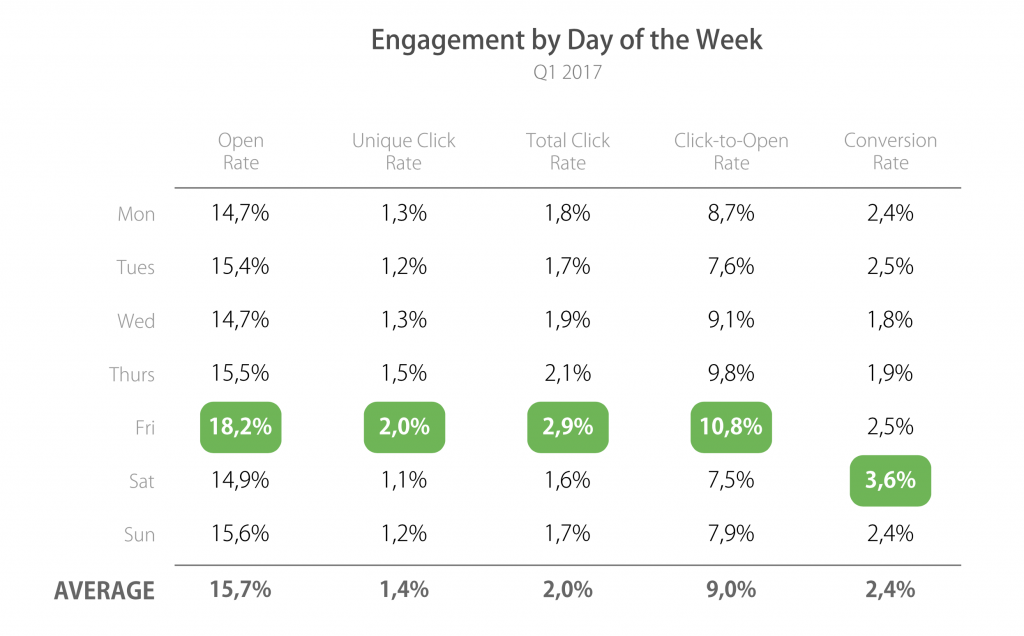 What Do You Say?
What do you offer? It all starts with the subject line. You must somehow get their attention to get the email opened. Have a specific subject line geared to the body content of the email.
We are always testing and coming up with new subject lines. Start paying attention to the emails you receive. Why do you open them? What got your attention? Copy what others do if compelling enough. Whatever you do, be creative and not use the same redundant subject line that will be doomed to the overflowing trash box or worse, the unsubscribe list.
Research reveals that 46% of email recipients decide whether or not to open an email based on the subject line alone. That's why it's so important to craft subject lines that are compelling enough to get people to click and open. Not always easy.
Keep it short and sweet.
Email subject lines will get cut off if they're too long, particularly on mobile devices. And with " target="_blank">40% of emails being opened on mobile first, use subject lines with fewer than 50 characters to make sure the people scanning your emails read the entire subject line.
Once opened, clearly get right to the point of your offer, sale, editorial, etc. Body content should speak to them personally, one or two pictures help keep attention, add a testimonial, list of other services (in some cases), etc.
Time it right.
Sending an email at the right time with the right subject line can make a huge difference in open and click through rate. But it depends on the email being sent out. If it is a Black Friday offer, you may send one out the Wednesday before Thanksgiving and another on Black Friday. Or perhaps you want it to arrive in their inbox just as they are sitting and catching the evening news. They are home, both decision makers are there, etc. You get the point.
Create a sense of urgency.
One effective subject line style that will stop readers in their tracks is urgency. Subject lines that create a sense of urgency and exclusivity can give a 22% higher open rate. Using deadlines like "today only" or "24-hour giveaway" "Offer ends Friday" will encourage your reader to act now instead of putting it off until later, when there's a chance of them forgetting it.
Pose a compelling question.
Asking a question in your subject line can also draw readers in – especially if you're asking a question you know is relevant to your recipients' buyer persona. For example, you might try the following: "Is it that time again?" or "Do you know what month is best to clean your gutters?"
DON'T USE ALL CAPS or overuse exclamation points!!!!!!
A subject line that says, "OPEN NOW AND RECEIVE A FREE TRIAL" or "50% off coupon today only!!!!!!" isn't going to get your email opened as easy. In fact, it'll probably get your email ignored. People don't like to get yelled at, and using all caps and/or a lot of exclamation points can really rub people the wrong way. In fact, according to a study by the Radicati Group, more than 85% of respondents prefer an all-lowercase subject line to one in all caps.
Body Content
The goal is to get sales. But your emails cannot only be about generating sales. Email blasts are kind of like publishing blogs. You must get creative with your content to keep your readers attention. Talk about your offers, coupons, and specials – your customers are always looking for a deal and if the timing is right and they are ready for your service, then you have another sale.
This past August (vacation time) our email blast brought in an extra $12,000 the week it went out. September's (back to school time) was $18,000 in sales the week it went out. Sometimes we do more and sometimes we do less but we always make sales.
Each time our email blasts are sent out, we anticipate a deluge of replies. Those that do reply, we convert 85% give or take into sales.
What about frequency?
Some of my colleagues will disagree, but I stand firm. I believe more is best, not less is best. They advocate sending email blasts three or four times per year. I don't agree. They in turn are missing out on way too much potential revenue especially when it is basically a FREE advertising platform. I know, I've been doing it for years.
Why would you send out an email blast just a couple times per year when there are so many holidays, 4 different seasons, so many opportunities to be creative and put together an offer that may appeal to your list? Makes no sense to me.
Look at the emails you get currently. Many of them YOU opted in for because you purchased or wanted information on something. And do these companies (people) stay in contact with you? You bet they do. How often do you unsubscribe? Not often.
Did you know this?
Email blasts can be a significant part of your overall marketing campaign as you build your client list. Just remember to capture every customer and every prospect's email address. In other words, keep your data profile up to date on every transaction. Send your offers, specials, and content out regularly and watch the sales come in.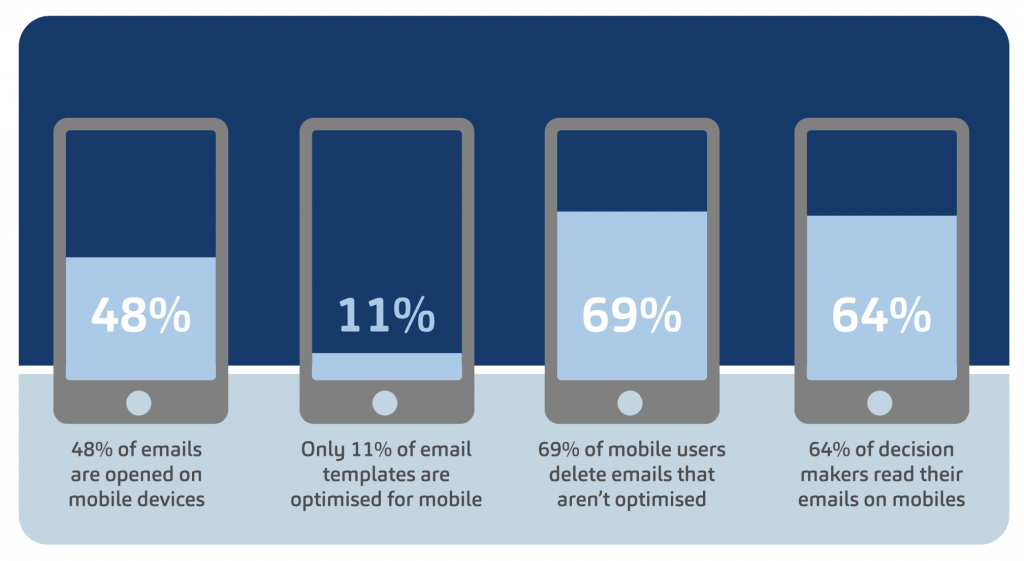 Looking for a window cleaning "only" Business Coach to take your company to the next level? Have a specific question you're stumped on? Reach out and I will be happy to help you…
---
Jim DuBois is founder of Squeegee Pros, Inc. out of Mooresville, NC and is the creator of WindowWashingWealth.com. Visit the site for a FREE MARKETING REPORT, BUSINESS BUILDING MANUAL, and AUDIO CD. Window Washing Wealth is a coaching program that specializes in aggressive marketing tactics, systems implementation, and growth trajectory execution – all leading to market domination on auto-pilot. We are changing the way window cleaners do business. Email questions you'd like to see answered in this column directly to [email protected] or call 704-451-0409.