In this month's review, I want to chat about Ledgers. What is a ledger?
A Ledger is used when cleaning with traditional methods on a pole or sometimes by hand and is used to close out with a squeegee on deep sills. They come in various sizes from 9" to 22" and either in a swivel or fixed handle.
The swivels come with a black plastic handle that makes them easy to use with most pole tips like Unger or Ettore poles. Then the fixed comes with a full brass handle which I suggest using a wood tip to get the best hold of the handle on the pole.
You can buy Ledgers complete with a brass channel, or you can buy the handle alone and use your preferred wide body or slim channel. Widebody channels can make closing out at height on a pole quite a bit easier due to needing less pressure, whereas slim channels can be a little more difficult due to more play in the tongue of the rubber coming out the top of the channel.
My preferred Ledger is the 16" Double Bend Ledger with a Sorbo 18" Quicksilver Channel and Sorbo T rubber. I used this for many years for high commercial pole work inside or outside. The channel's angle makes it a perfect angle to close out deep ledges at anywhere from 20' to 30' high while also being very effective at 8' to 20'. This is only used for straight pulls, but if you keep a good amount of solution on the glass and use a good sharp rubber, the possibility of streaking is minimal.
If you're looking for a great tool to close out deep ledges in hand or on a pole, then I would suggest checking out Ledgers to put less strain on your shoulders and arms and let the Ledger do the work for you!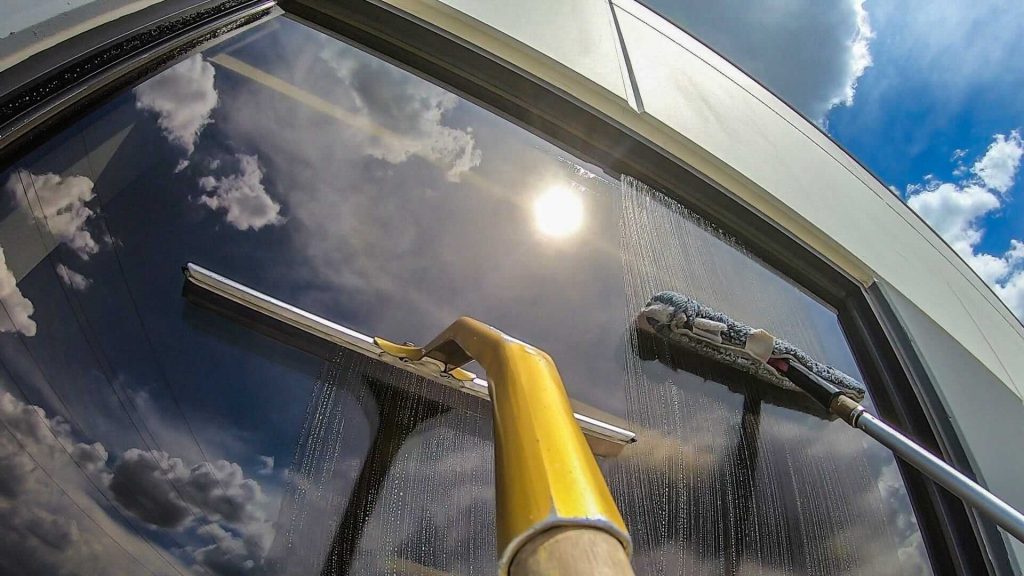 -By SteveO