The short answer – Marketing! And not just any marketing, but precise, targeted marketing that gets real results. Marketing that gets your phone ringing non-stop. Marketing that keeps your company email's inbox consistently full. Marketing that turns prospects into customers that come back over and over again. The goal: marketing that grows a company's revenue and profit. 
But let me give you some points to ponder…
Point 1
Given enough time and money, anyone can make money. But to make a lot of money in a short period of time in a service business starting with less than a $100 and building it into a multi-million-dollar operation, now, there's a trick worthy of some eyebrow raising. Yes, believe it or not, of all businesses, even the window cleaning business can offer this to anyone with sheer drive and desire… provided you are equipped with the right "marketing acumen" to get there.
So, develop your marketing acumen
Are you one of thousands of window cleaners across North America that are struggling to grow their companies to the 7-figure annual mark?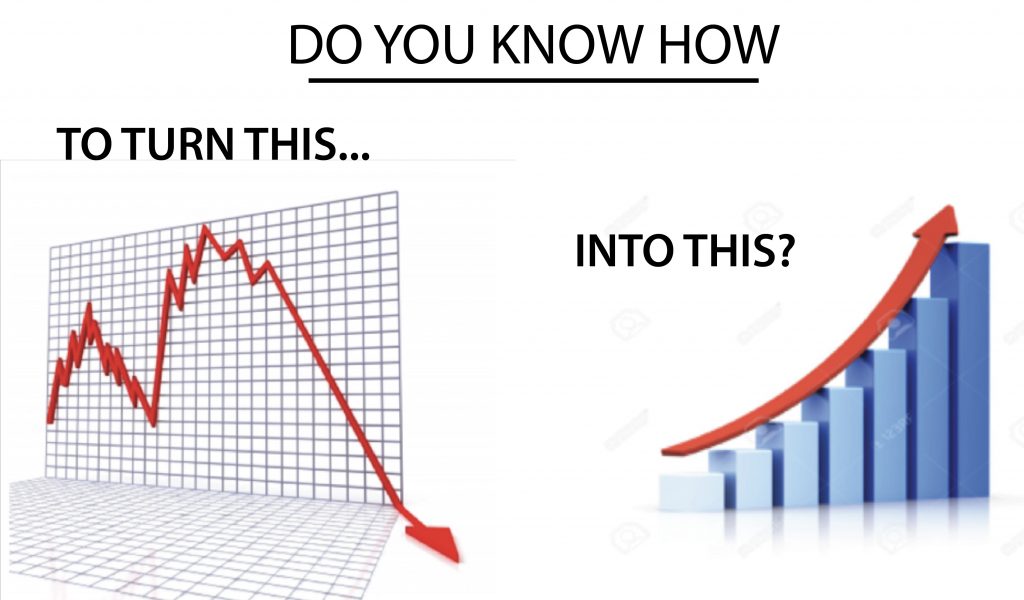 Point 2
I see many of the same people at conferences I attend, and I always ask them, "How's business going?" Once deep enough into the conversation, I find most are at the same stage they were the prior year with no real growth. Why is that?
You see, anyone can get really good at washing windows or pressure washing… But very few know the business-building skills to take you to the next level. And most don't know the how to's of business that builds a rock-solid company with growing revenue. So, develop your business acumen.
Point 3
If we get a chance to talk on the phone sometime, I will break down in detail how I started my company with one commercial store-front account and turned it into 3,500 on-going commercial customers. Customers that are serviced weekly, twice monthly, monthly, on a regular rotation. I call it "permanent residual income as long as you maintain the losses". Income that keeps coming in regardless. All possible, provided you know how to correctly build and maintain a storefront window cleaning company. 
Tip: Never stop selling.
Point 4
I will break down in detail how I started with my first residential customer and how with my team of carefully trained technicians, service 500 to 600 homes per month, watch every marketing medium, lead to job conversion, etc. An eye-opening phone call because I probably like you started at zero.
So, develop a marketing system that is tracked down to every lead
Point 5
Do you struggle with employee retention? If we speak, I will tell you how we have very little turnover because of a company sub-culture we created that makes people want to stay. And not only stay, but perform, making your company more money, therefore limiting the frustration of continuously replacing hired help. This is an important component to laying a solid business platform.
So, learn to greatly limit employee turnover to gain traction for growth
Point 6
How do you appear to your audience: your customers, your prospects, those that stumble across your company, drive by your office, or see your technicians and trucks in the field?
In other words, what does your "Outside Perception" look like? What makes you better, different, unique? Important questions to ask yourself. The same holds true with your "Inner Reality", the engine behind your company. What makes it tick, what makes it move forward, is it systemized, etc.?
All of these combined in unison offer you the possibility of:
Strong Income
Market Domination
A Come As You Please Business Model
…and ultimately a 7-Figure Company.
If you are struggling to break through and grow, then it's time to start reaching out to look for experts that can help you. This is what I did. Every conference I attended I would introduce myself to keynote speakers and develop relationships, I read books, I hired 3 coaches, I networked. 
I completely immersed myself with knowledge to help me reach my goals. I subscribe to this magazine to hear other people's stories. My business acumen started to develop, and my business began gaining traction. The dots started to connect, and my business finally broke through.
You can do the same no matter where you are in your business!
Good luck! Having trouble? Call my office: 704-343-8867 or email me: [email protected]. I'd be happy to help you.
Do you struggle with hiring, marketing, training, admins, or systems?
 Get my (new) FREE 21 page Window Cleaning Report! 
Go to FreeBusinessBuildingReport.com
Jim DuBois is founder of WindowCleaningBusinessCoach.com, a No-Results No-Fee business coaching company. Email [email protected] or call 704-343-8867 for more information or for any questions you'd like answered in this column.