How cool is it to be asked to write an article for a magazine?! I don't know many people who can say they have written something about the type of work they do for a magazine. And I never thought it would be me and about window cleaning, yet here I am!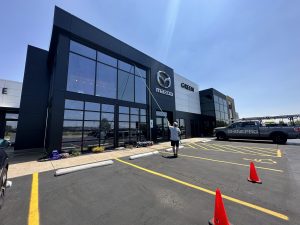 Summer of 2004, I had just graduated high school (barely) and knew college wasn't for me. I needed a job, and my brother's friend asked if I wanted to jump off buildings and clean windows. So, I gave it a shot. My first day on the job, I was pushing a guy back and forth who was hanging off a rope. I had to try it! By the next week, I had repelled for the first time. I have had my fair share of scares, but high-rise work became a passion of mine. 
From then till now, I have done almost everything this industry has to offer. From rope work, stages, 100ft plus lifts, and construction cleanups, all the way down to tiny storefronts. But it wasn't until 2021 that I started my own business, ShinePro Window Cleaning. Through the pandemic, I realized that you only get this one life, and it's up to you to make it what you want.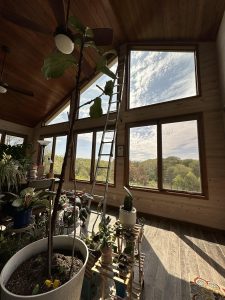 Since starting ShinePro, I have been blessed with two awesome seasons and was able to hire this year. As many of you probably experienced, there were times I had doubt if I was going to make it as a business, but it has been because of the support and resources that WCR has to offer that has helped me learn how to grow. Between my reps I work with, Jersey's podcast, God, my wife, and even some of my first customers, who have become almost family to me, you all have kept me going. I am on season three of my business, and because of this industry, I have been able to build a beautiful life for my wife and two daughters. We are excited to grow and see where else this industry can take us.