Employee Efficiency
You already know that your employees are one of the biggest keys to your success. The right employees can effectively sell and market your services, problem solve and bring a wealth of new ideas to the table. No doubt you've worked hard to build a valuable team.
But do you know how to take care of that team effectively? Research has shown that more employees than ever are dissatisfied or unhappy with their jobs. You may think that isn't your problem, but it can be very bad for your bottom line.
Employee satisfaction and happiness are key to your success, your growth, and gaining traction with your business. If each member of your team looks forward to coming to work each morning and contributing to the efforts of your business, there are no limits to what your company can accomplish. 
Tip: Make it so your employees WANT to come to work versus HAVING to come to work.
Don't start thinking it's all about money, though. A higher salary or occasional bonuses aren't going to keep your employees happy with their work. It takes much more. Above all else, employees want to feel like their work is valued.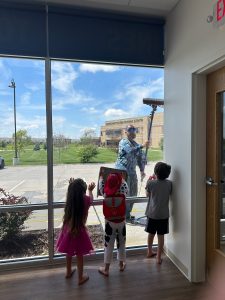 So how can you, as a business owner, do that? 
First of all, it's crucial to foster an environment of open and honest communication. Encourage your employees to share their ideas, concerns, and conflicts. Don't berate them if an idea isn't what you're looking for or if an assignment doesn't go exactly according to plan. Allow them to get close and comfortable enough with you and their co-workers to discuss anything that might affect their work. At my company, it starts with our weekly staff meetings, every morning round-ups, and monthly safety meetings. We create a "belonging."
Giving employees ownership over their work will also go a long way toward keeping them happy. Let them feel like they are part of the team and that their work is important toward achieving the company's goals (not your goals). Give them a chance to step outside their comfort zone and to innovate and problem-solve in a way that works for them. And when they do, reward them! 
Keep them informed about progress or new developments. Treat them like adults, and only step into the disciplinarian role when needed. But make sure you do – when needed. Good company policy will help guide your organization along.
When it does come to money and incentives, be fair. Don't lowball pay just to help your bottom line. Offer rewards, spiffs, incentive programs, and awards for a job well done – things like a monetary bonus and days off following an exceptional quarter can go a long way toward keeping your employees happy. Feel free to give perks but remember that these are not a replacement for motivation and inspiration, but rather, a way to say 'thank you' for their hard work.
Let's talk about Company Culture for a moment. It's a broad subject, but one thing I've learned to do to increase engagement and retention is to start doing things with your employees. Every quarter we have a new event planned…
Tip: pay your employees during working hours (like 3pm to 5pm) to attend the mandatory event. 
We do things like bowling, axe throwing, go-cart racing, etc. During business hours means they must attend and of course they are also paid. They LOVE that. 
Note: 90 percent of employees would leave their current jobs for somewhere where they felt more appreciated. Ultimately, your employees want compassion. They want to know that you've got their interests in mind. If you show that to them, you'll be able to hire and keep good employees, get more customers, more leads, and make more money. Taking care of employees is vital to your success.
If you want to know more about achieving more success than you ever thought possible, contact us at WindowCleaningBusinessCoach.com and we'll show you how to unlock the mystery of business.
Do you have things in your business that are missing, broken, or needed – or are you just plain…
Stuck on something? Need a question answered? 
Hop on a quick call with me here: Calendly.com/JimDuBois/20-minute