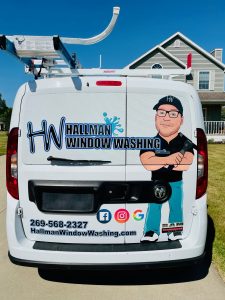 My name is Jamie Hallman, and I own Hallman Window Washing in Mattawan, Michigan.  I started this business as a side hustle in 2018 to pay off debt and get my family in a better place financially. It quickly became a bit more than I anticipated. By 2020 I was making more money part-time washing windows than at my full-time university job. In March of 2022, I quit my full-time job and jumped in head first.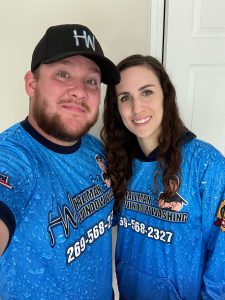 I had an amazing 2022. I have let the company grow organically from the beginning, and it's the best decision I could have made. No loans (other than for my van), and I work out of my home, so no rent (for now).  I built the business on Facebook (Meta) and jumped on Google in 2020. I have just added high interior dusting, windows, and soft house washing. I love being outside and meeting new people daily. For now, I'm solo; someday, I'll add crews and maybe really blow this thing up, but I'm enjoying the simplicity and less stress of being on my own.
Big shout out to IWCA and "Into The Flow" group on Facebook for really getting me in the right direction from the get-go! Advice for the new guys and gals just starting? Learn the way of the squeegee, invest in water-fed, and get a clean brand started. NETWORK, NETWORK, NETWORK! Meet new people and be a part of your community. Always get advice from seasoned window cleaners, and never stop learning! Last but not least, do a 5-star job the first time, every time, and the reviews and more work will always follow! FLOW ON!