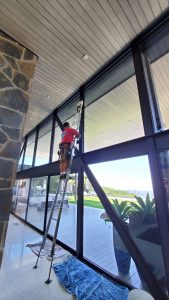 The answer is immediately when you start your business. Having an online presence is essential these days, with everybody being on their phones or computers, whether at work or home.
The first thing I would encourage is to get on Instagram, Facebook, Google, and even TikTok to post pictures and videos of your work. Customers love seeing before and after pictures, so make sure you take a lot of those. One more tip with any of these different social media platforms is to make sure you Geotag where you've done the work so potential customers will know the areas you are working in by just seeing that post.
Second, I highly encourage you to have a website for your company, this will only help legitimize your business to potential customers. This may be one of the more significant expenses when beginning your business, but it will pay off over time by having it. Some old schoolers in the business may tell you you don't need a business website, it's all based on referrals. Yes, this is true, but why not have both? It can only help further your business and success by having a website listing your services and areas you work in.
Lastly, one of the best things you can do for your business, which is widely known, is to get reviews. Reviews, especially on Google, will help move your business toward the number one page on Google when someone looks up your services in their area and also helps validate your business to customers.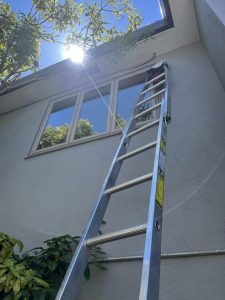 I am not telling you that this is something you must do for your business, but it will only help grow your business and make it easier for customers to find you.